Simon The Sun Flower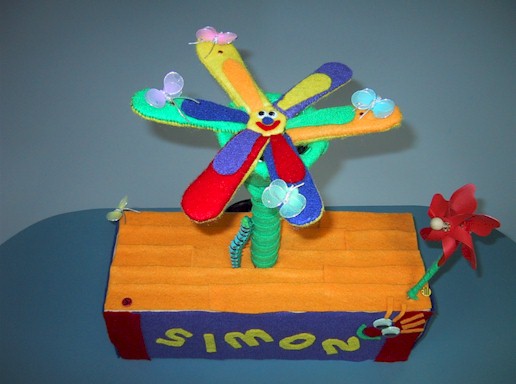 Simon The Sun Flower is a version of the classic children's game Simon, embedded in a flower. It plays a sound as it lights its leaves, and children have to repeat the pattern by squeezing the bugs on the correct leaves.
At its heart are 4 pressure sensors and 4 LED's connected to an interface kit. Pressure sensors detect when a bug has been pressed and in turn the appropriate LED is lit.
The Creator
Nancy Lopez created this for her short assignment as part a senior-level human computer interaction class at the University of Calgary.

Created in March, 2002

Next exhibit: Time Tracker