Flower in Bloom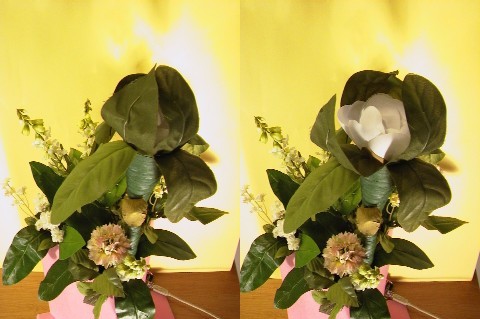 Flower in Bloom is a floral arrangement made out of artificial flowers The central large flower can bloom under program control from a continuum ranging from closed to fully bloomed.
At its heart is a servo motor which controls a guideline that retracts the flower while pulling the leaves around it.

see the video
The Creator
Susannah McPhail created this for her short assignment as part a senior-level human computer interaction class at the University of Calgary.
Created in March, 2001
Next exhibit: Light Wheel