Buddy Bugs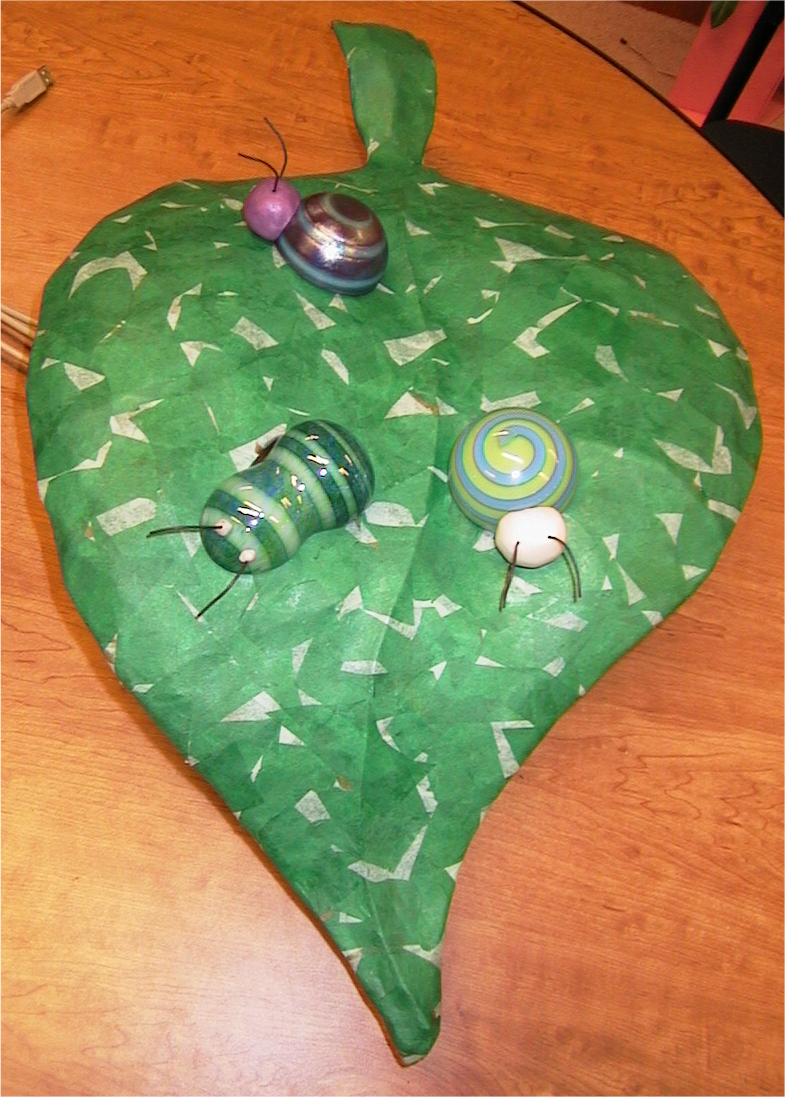 Buddy Bugs is an ambient peripheral physical interface that represents Windows® Instant Messenger contact list, where people are represented by glass bugs on a leaf. A bug lights up and moves about depending on the status of the person it represents. Touching a bug initiates an instant messaging conversation. Buddy Bugs' basic ideas include: making status information of a few key people more readily available; using its physical form as a peripheral display that can be situated appropriately in the environment; and taking advantage of people's spatial memory by having contacts associated with bugs at particular positions on the leaf.
The leaf is made from papier machiêr to exhibit natural and organic characteristics. Each bug on the leaf is made from hand blown glass in beautiful colours and unique patterns. The leaf is placed atop a base that houses the hardware that drives the system; the bugs fit over holes in the leaf and connect to the hardware. The base is constructed out of Plexiglas so that the hardware can be seen so it does not take away from the leaf and the bugs.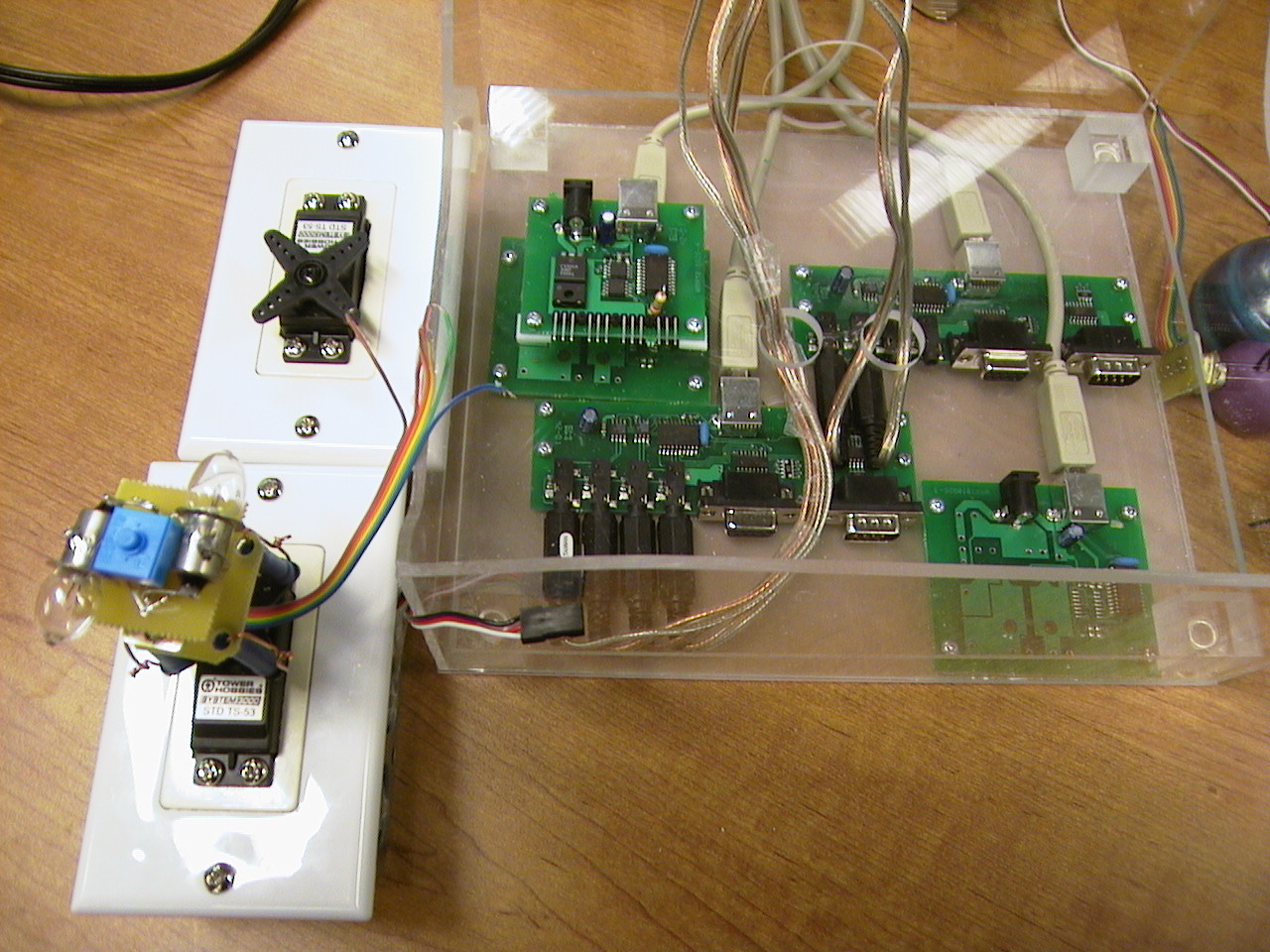 At the heart of Buddy Bugs are three servo motors that are attached to the bugs using a serial connector. Each bug contains a small circuit supporting a pressure sensor, two small lights, and a resistor that uniquely identifies it. There are three types of Phidgets that are used: the PhidgetServo controls each bug's servo motor, the PhidgetInterfaceKit detects when a pressure sensor is touched and identifies a bug through its resistor, and the PhidgetPower control the brightness of a bug's light.


see the video
Publications
McPhail, S. (2002) Buddy Bugs: A Physical User Interface for Windows® Instant Messenger. Western Computer Graphics Symposium (Skigraph'02), March.
The Creator
Susannah McPhail created this for her project as part of a graduate human computer interaction class at the University of Calgary.
Created in November, 2001
Next exhibit: DartMail