Tablet PC Programming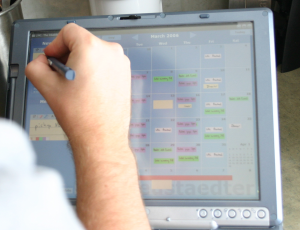 Tablet PC programming involves using Microsoft Visual Studio and the Windows XP Tablet PC SDK to develop novel applications that support pen interaction. This is typically done using C# but any .Net language should work.
You do not need a Tablet PC or Windows XP Tablet PC Edition to develop ink-enabled applications. You can develop on any Windows XP machine; mouse input doubles for pen input.
Contents