Glove Configurator Manual
<< Back to the Fiduciary Glove Toolkit page
The Glove Configurator allows the creation of new glove configurations. Life-sized front, back and side views of a hand are shown in the center of the screen. Rectangular indicators highlight the 15 key hand parts.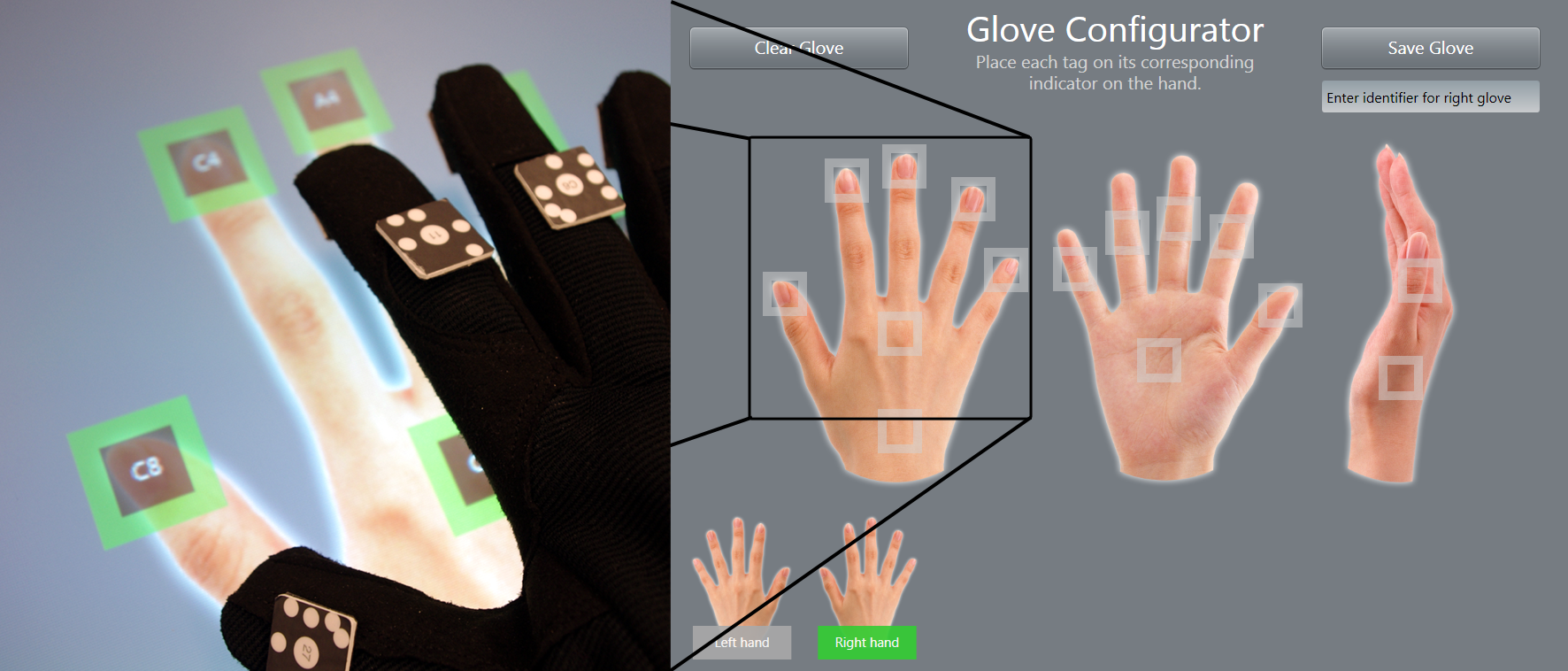 With the two hand images in the lower left corner can be selected which hand is being calibrated; the view changes accordingly to show a left or right hand.
Tags can be associated with their corresponding hand parts by placing the gloved hand on top of a particular view. The system recognizes the tags that touch particular image areas, and will store that as an association. This process is repeated for the back of the hand and the side. On association an indicators changes its appearence; the border turns green and the fill darkgray. A label shows the id of the recognized fiduciary tag.
The system also checks to see if the same fiduciary tag is incorrectly assigned to two or more areas of the hand. Corrections are easily done, where the person can just touch the wrongly assigned indicator with the correct tag.
Before a glove can be saved by pressing the save button in the upper right corner, a glove has to be named. This is done by entering an identifier in the textbox below this button. The configuration of the configured glove is persistently saved to an XML file in the global glove repository (My Documents\GroupLab\Fiduciary Glove Toolkit\Gloves)
With the clear button in the upper left corner all indicators in the current view are cleared.