Gesture Configurator Manual
<< Back to the Fiduciary Glove Toolkit page
The Gesture Configurator allows the creation, training and testing of gestures.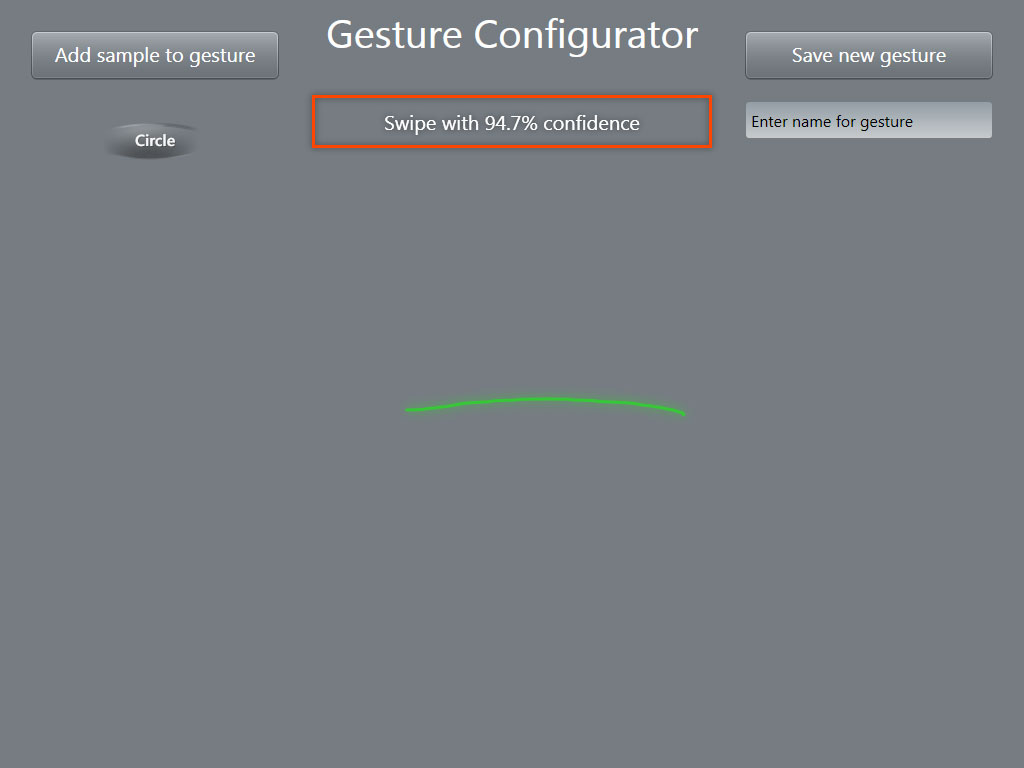 A new gestures is defined by simply tracing a path with one of the hand parts on the surface.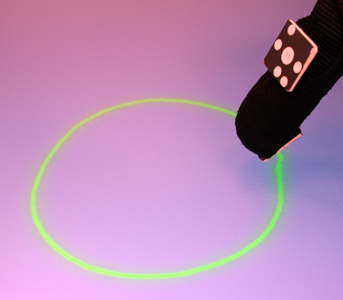 When the hand part is lifted, the traced path is passed to the gesture recognizer and analysed. The recognition result is shown in the label at the top of the screen.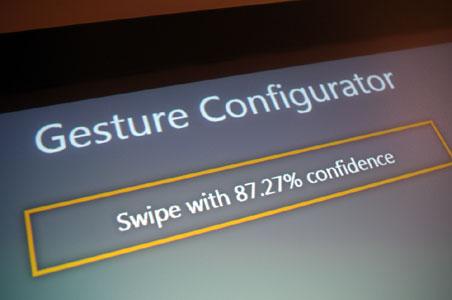 If the traced path is recognized as a gesture with a confidence of higher than 80 percent, you should consider using this gesture in your application and refrain from creating a new gesture from this path. Otherwise, this will most certainly result in interferences between the two gestures.
If the recognition result is lower than 80 percent, then interferences should normally not occur. Before saving the path as a new gesture, you should nevertheless browse through the existing postures with the collapsed drop down menu in the upper left corner below the button for adding a sample to a gesture. If an appropriate gesture name for your path already exists, you should add the path as a sample for the gesture instead of creating a new one. This will lead to better recognition results for the existing gesture.
If no gesture name fits the look of your path, enter a meaningful gesture name in the textbox in the upper right corner below the save gesture name. If the gesture name doesn't exist, a new gesture will be created and the path added as first sample for it. If the gesture name already exists (you obviously overlooked it in the drop down menu), it will save the path as sample for the existing posture with the same name as the one in the textbox.
Sample files for gestures are stored in the gesture repository (My Documents/GroupLab/Fiduciary Glove Toolkit/Gestures).