Blended Lenses
GSI Colour Blender
Created by Edward Tse
The GSI Color Blender application combines GsiDemo with the EPS Toolkit also seen on the cookbook webpage.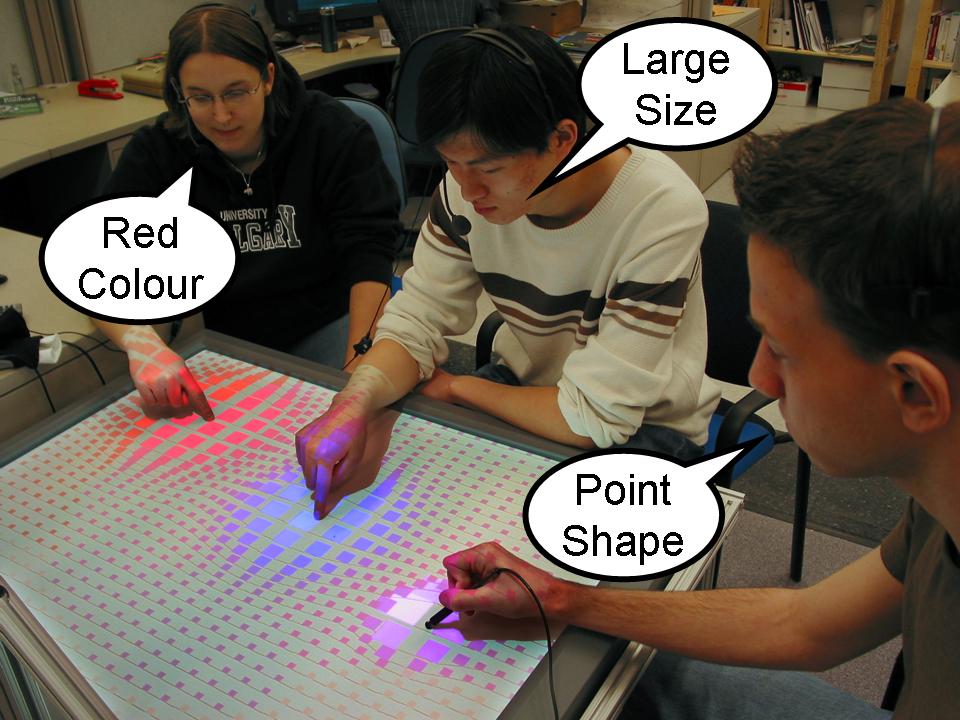 How it works: See the Video GsiDemo-BlendedLenses.wmv
 Multiple people can each move their own coloured lens.  When multiple colours 
 come together their colours become blended.  People can use speech to change 
 properties of their own lens of the lenses of others.  Properties that can be 
 changed include: Shape, magnification amount, size and colour.

GSI Demo colour blender uses a greedy user searching algorithm to determine which lens should be acted upon for each speech command. Speech commands are directed to the corresponding users lens if no one is touching. If one person is touching then the speech command will be directed to that one person. If multiple people are touching the users corresponding lens will take priority.
Links

This GSI Demo example was developed by: Edward Tse Jan 2007