Setting up the Community Bar Server
Back to the Community Bar page...
This page explains how to set up a Community Bar server. Once you have a server running then clients can connect and share information.
It is recommended that you choose a fast machine that is not heavily loaded with other processes for the server.
Download and run the Community Bar installer (.msi file).
"Start -> All Programs -> GroupLab -> Community Bar -> Community Server"
Click the "Open" button in the top left of the server.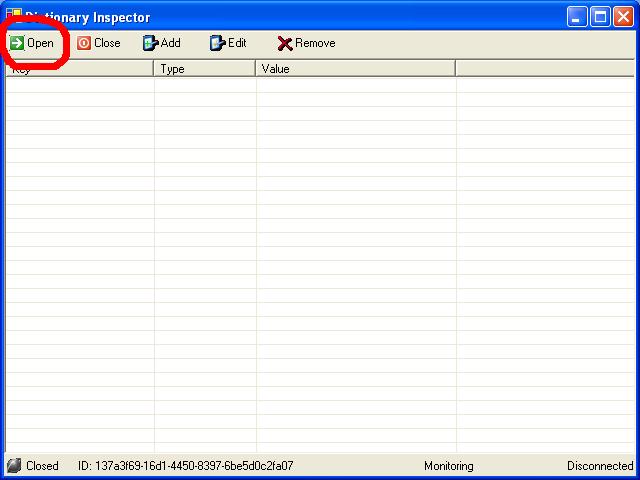 In the dialog box, in the "Address" field, enter "tcp://localhost:<server-name>". The server name can be a string name or a number which specifies the port. In the screenshot below the server address is "ilab.cpsc.ucalgary.ca" and the server name is "example".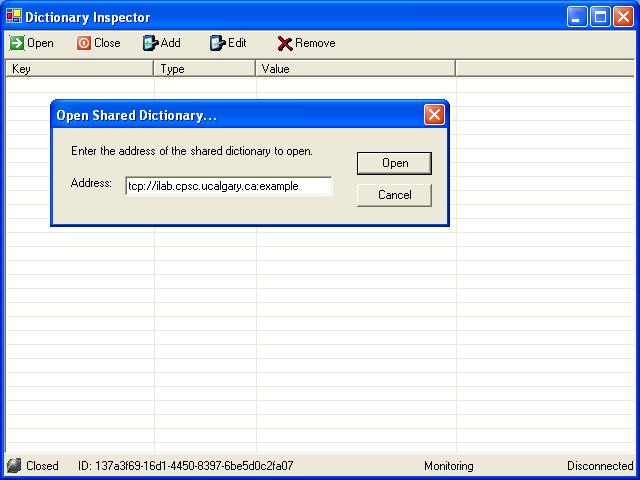 NB: If you get firewall issues with clients connecting, sometimes using the server name/port "23" can work.
Click the "Open" button.

When clients are started on other machines